David Pluskwa Art Contemporain a le plaisir de vous présenter le solo show
JonOne « Love Diary »
Exposition du 21 juin au 29 juillet 2018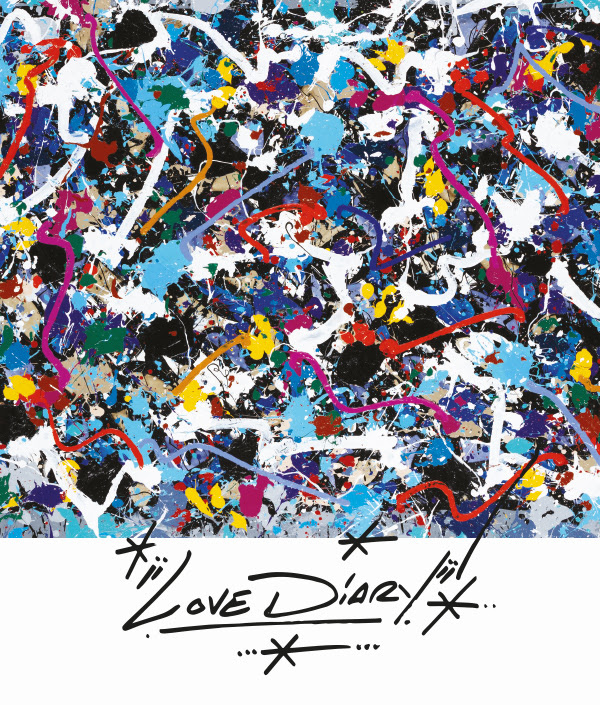 Horaires d'ouverture : du mardi au samedi de 14h30 à 19h
et sur RDV
par mail : david@david-pluskwa.com
par sms : 06 72 50 57 31
JonOne – Love Diary ou JonOne, quel Amour !
King of New York, first historic graffiti artist to settle in Paris, today internationally renowned and admired for his powerful abstraction, John "JonOne" Perello is finally coming back to his second French adoptive city: Marseille.
The artist has a long history with this old Mediterranean town, as it was where he crossed the path of gallery owner and collector David Pluskwa at the beginning of the 2010s.
A decisive encounter for both men giving way to a first solo exhibition in Marseille, followed by The Chronicles, the first monographic book on JonOne's work, published in 2014 by David Pluskwa and today out-of-print. JonOne is coming back to Marseille this summer.
Everybody knows that JonOne is at the peak of his career. The vibrations of big cities fuel his abstraction now more than ever:
"I like the hustle and bustle of Marseille", the painter confesses. "I love the life of its mega-center. There is something very graphic to me in the pulsations of southern cities. This effervescence brings me back decades ago, in the heart of Washington Heights, the district of my childhood."
Raw, eruptive and guided by an outstanding sense of color, JonOne's gesture draws inspiration from urban chaos, as well as Dominican culture, Free Jazz, Trap music, American pop and boxing –which he practices almost as much as painting. The artist also feeds on Love.
The storyline of this second carte blanche given by his gallerist David Pluskwa: desire, passion and Love led John toward Love Diary.
Love Diary is a new solo show in the form of a diary. An intimate journey into a world filled with abstraction and love like we have never seen before.
Marseille and beyond.